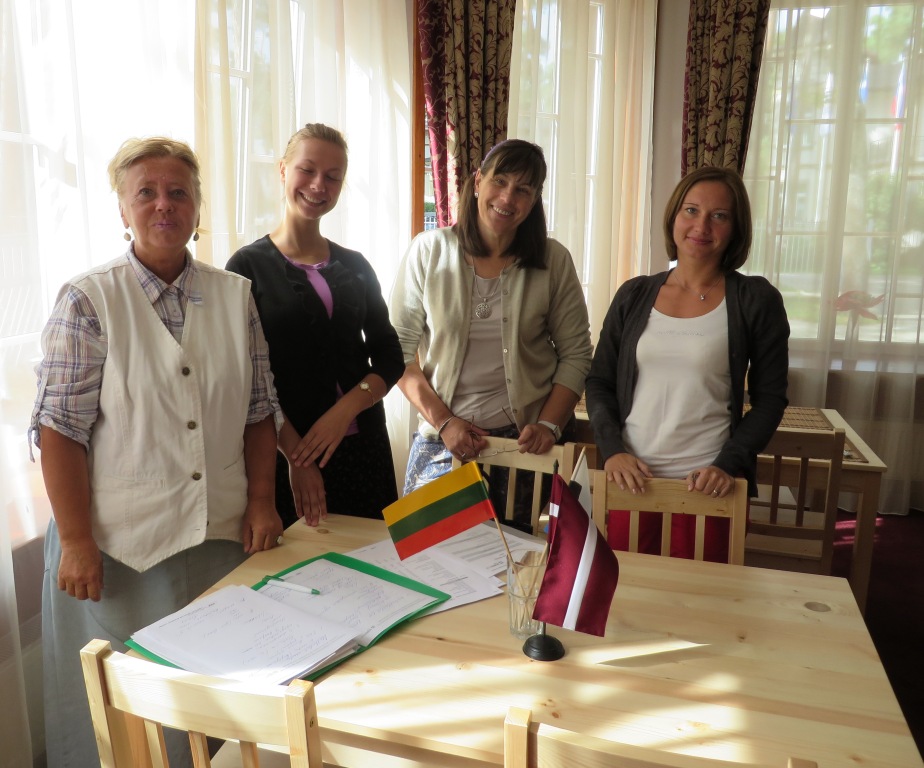 BALTIC NETWORKING SEMINAR
ON COOPERATION TO STRENGTHEN THE CITIZENS' MATH SKILLS
Baltic networking seminar on cooperation to strengthen the citizens' math skills was held in Jurmala, Latvia, August 28-31. Seminar was organized in the framework of Nordplus Adult education project "Cooperation to strengthen the citizens' math skills in the context of sustainable development and welfare".
The project is managed by NGO Education Innovations Transfer Centre (Latvia), project partners are from Estonia – NGO Innova Estonia, and from Lithuania – Vilnius Gabriele Petkevicaite – Bite Adult Education Center. The aim of the project is to activate the role of mathematics in the region's sustainable development, identifying the citizens' math educational needs and developing recommendations to adult education providers about basic mathematical skills promotion, promoting different types of organizations' contribution in the mathematics further education development within lifelong learning context. The project idea was developed during preparatory visit in Tallinn, January, 2013.
The seminar started with a discussions on Partnership agreement and was followed by an intesive work the following days. The latter day all the partners worked in groups and prepared presentations on how they understand the project activities and imagine the expected results. Later they were presented to all participants. Partners also brainstormed on the contents of the survey and composed the draft of the questionnaires.Later the partners agreed on the next steps of the project, composed the detailed project implementation plan and arranged the next meeting dates, which will be held in March in Vilnius, Lithuania.
After very intensive day of work on 30th August, partners attended Sweet Soul Music Revue in Concert call Dzintari.
Photo gallery